Brian C. Brosdahl, Ph.D., P.E. – Managing Consultant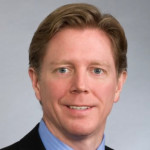 Dr. Brosdahl can effectively and efficiently help your company with acquisition, development, regulatory, marketing and selling strategies for all types of antimicrobial products.  His experience and knowledge adds value to all types of antimicrobial initiatives.
Dr. Brosdahl is an expert provider of antimicrobial product and business strategies, with over 17 years working in the antimicrobial industry. He is a strategic thinker with proven success in developing, launching and selling antimicrobial products. He has extensive experience working with and interpreting the regulations, guidelines and policies that impact effective and compliant development, testing and marketing of antimicrobial products. He has extensive experience working directly with the Antimicrobial Division of the EPA and with the Infection Control Device Branch of the FDA.  He has worked in Europe with the Biocide Product Regulation (BPR), as well as various other international regulatory authorities. He has negotiated hundreds of product approvals within the United States and foreign regulatory agencies, ranging from small product changes to new product registrations. He has the ability to influence policy and regulatory decisions.
His past positions include President & CEO of a leading antimicrobial testing laboratory; Vice President of global research & development for a large medical device company; General Manager of an infection control device start-up; Director/Manager of International and North American antimicrobial product registrations for the one of the largest antimicrobial companies in the world.
EDUCATION:
Ph.D., Public Health Policy
M.B.A, Management
M.S., Environmental Engineering
B.S., Health Science Biology
Expert Network
AP Strategies draws from a network of antimicrobial experts to provide the exact services needed by our clients.  This expert network effectively and efficiently helps companies with acquisition, development, regulatory, marketing and selling strategies for all types of antimicrobial products.  The AP Strategies network provides expert services in the following areas:
Product Claim Strategy

Product Development/Testing Plan

Product Compliance

GLP/GMP Compliance

Due Diligence

Trade Association Representation

Antimicrobial Product Registration-United States

Antimicrobial Product Registration-Canada

Biocide Product Registration-Europe

State Product Registration-United States